Registration for spring classes and workshops are open as soon as the schedule is posted online (by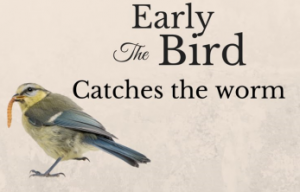 March 26th at the latest).
If you are on our mailing list, if you are a fan of our Facebook Page, if you follow up on Instagram, LinkedIn or Twitter, you will receive announcements when all updates are complete and registrations are open. If you are not, please consider following us or check our website regularly.
To benefit from our Early Registration Discount, please sign up on or before April 18th (by midnight).
For more information on how to register, please visit our School Policies page.