Join us for one or both of our Bastille Day celebrations!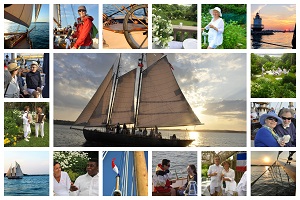 Sunday July 11: our traditional "Pique-nique en blanc" will be held in the late afternoon; Wednesday July 14th (the BIG day!): Sunset Sail on Casco Bay aboard one one of Portland Schooners.
Two opportunities to bring our French speaking — or loving ! — community together!
Visit these respective pages for details and sign up information!
Do not wait to make sure you get in… Time sensitive registration!