A Special « Cinq à "Sept" (not really 7) » to wish you a Happy New Year and start 2021 on the right track!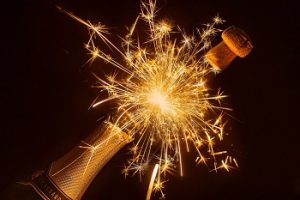 We normally celebrate the beginning of the year adopting the French tradition of the galette des rois, a social gathering, Champagne in hand, to wish one another a Happy New Year.
This year is of course a bit different…
We propose to ring in the year on Zoom with our finest online attire and Champagne for an early evening apéritif . Read on for further details and to sign up!
When: Wednesday, January 6, 2021 from 5:00 p.m. to 6:00 p.m.