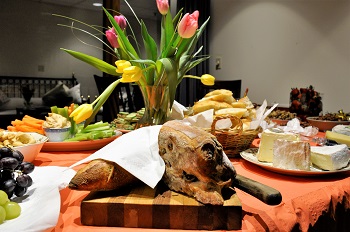 Open House & Early Registration Discount 
You're invited to our annual fall Open House!
Let's celebrate the start of another school year, our 27th, with food, drinks, and most importantly, you!
THURSDAY SEPTEMBER 12 from 5:00 pm to 7:00 pm at the school
75 Market Street, Suite 305 (3rd fl.) in downtown Portland
Enjoy refreshments, snacks, and the company of language friends;
Practice your language skills
Bring a friend who speaks an "exotic" language, just for fun and to introduce him/her to our community;
Meet some of our instructors and inquire about our programs;
Receive assistance in selecting the classes best suited for you;
Benefit from our early registration discount until the end of the day;
And at 6:30 pm, participate in a drawing to win a free 10-week fall class!