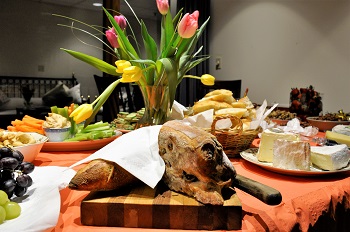 You're invited to our annual Spring Open House!
Let's celebrate the start of another session and our great community!
FRIDAY APRIL 17 from 4:00 pm to 5:30 pm 
but unlike previous Open Houses held at the school at 75 Market Street in downtown Portland, this one will be done online using the platform we now use for all our classes: ZOOM!
Please SIGN UP HERE TO ATTEND THE OPEN HOUSE, it is FREE!
Enjoy the company of language friends;
Practice your language skills;
Introduce a friend to our community;
Meet our instructors and inquire about our programs;
Receive assistance in selecting the classes best suited for you;
Benefit from our early registration discount until the end of the day;
And at 5:30 pm, participate in a drawing to win a spring class!